Search Engine Optimization (SEO)
Achieve Top Search Results for Targeted Keywords
Keyword Research for the Right Keywords
Structure and Content Optimization Increases Ranking
Search engine optimization is all about ranking highly in organic search results for specified keywords or phrases. Every project we take on starts with keyword research. It doesn't make any sense to build a site or marketing plan on the wrong keywords - and the right keywords aren't necessarily the ones with the most traffic. In niche markets especially, specific two or three word phrases are far more effective and less costly than more generalized keywords. If you have an existing site, once the initial keyword research is complete we can determine whether you site needs to be re-designed or re-coded - sites don't always need to be updated. We can determine whether a content update is required as well - your content should go hand-in-hand with your targeted keywords.
OGO Designs Search Engine Optimization (SEO) services will help you rank higher in organic search results. We understand how search engines work and what people are searching for. We understand the code behind the web site that can block successful search engine results. We will look at your content, your code, your competition, and your inbound links to provide a plan on what you need to do to rank higher. We never use black hat techniques like cloaking, hidden text, or spam so your site is safe with us and will never be penalized or completely removed from search engines.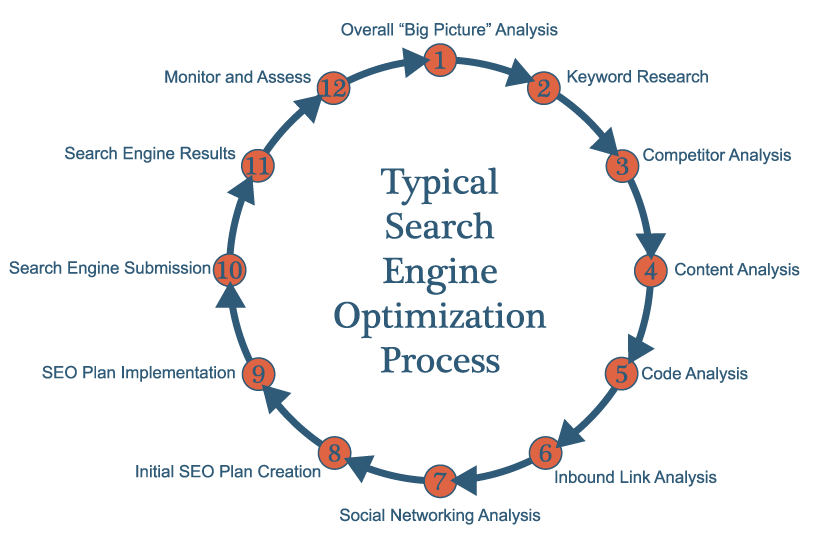 Our SEO analysis starts with an overall view of your web site including analytics. We look at your current search engine results and conversions to create a benchmark for measured success then analyze your competitors and the keywords we need to optimize for. We analyze your content and your code to target areas of improvement or content that needs to be created. We look at your inbound links (web sites that link to you) and determine whether we need to have them removed and how to go about getting new quality links. We analyze your social networking impact and how to improve it. After all the analysis is complete, we create an initial SEO plan and impement it. We monitor and measure the results and work on a continued plan for success.